Motocross Dubai
Motocross Dubai, Arab Emirates
Come and join a professional motocross trip with Chris Moeckli and Mohammed Al Balooshi in Dubai.
You had fun doing paintball, bungee jumping, parachuting, karting and BMX riding? You are definitely not done yet! Why? - You did not try the most fascinating action in Dubai. Experience motocross in Dubai. Dubai is the most spectacular and exciting of the seven Arab Emirates where you can do everything!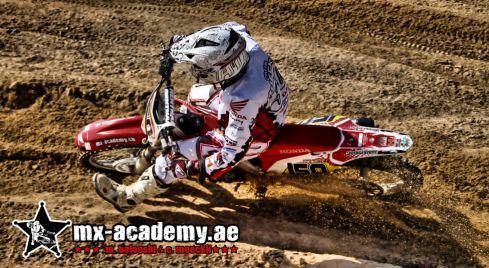 When you think of Dubai probably the incredible Burj Khalifa - the world's tallest building, or the famous Burj Al Arab - the world's only seven-star hotel, or the beautiful palm Jumeirah - the world's largest man-made island come into your mind. For that reason alone Dubai is a world-class tourist destination. Other valuable reasons are its fun action loaded desert activities such as Dubai Motocross, sand boarding, desert safaris, dune bashing – and the list goes on!
MX-Academy offers high-class motocross courses in the desert of Dubai - the famous Empty Quarter. Join us for a training with two specialists and the world's top motocross professionals, Chris Moeckli and Mohammed Al Balooshi. They are experienced riders and multiple winners of international championships. They know everything about motocross, off-road riding and enduro.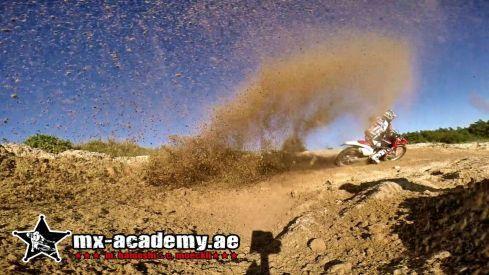 Chris Moeckli and Mohammed Al Balooshi will teach you how to get along with your bike in the desert and how to bash and jump dunes. More about desert ride Dubai you can see when you click on this link. Enjoy motocross in Dubai and meet welcoming people who´ll show you how to do it! Besides motocross in Dubai there will be plenty of time for you to relish Dubai´s beaches by sunbathing and relaxing. You´ll find some time for an interesting sightseeing trip and of course - never forget - shopping in one of Dubai's numerous malls. To have more ideas about things to do in Dubai you can visit our website what to do in Dubai.
Motocross Dubai: If you've been wondering how participants of the Dakar rallye must feel like, try our training in Dubai. Prepare for demanding tracks, hot desert winds, to have sore muscles and sweat, but also for rewarding moments when you realize you've made it! Join us in Dubai and get ready for the motocross trip of your life!